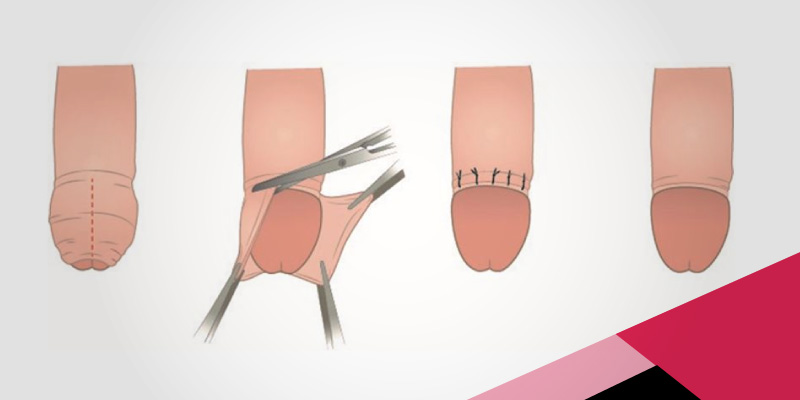 Best Circumcision Treatment Clinic Delhi/NCR
Circumcision is a process of removing the foreskin of the penis which is usually performed when a baby boy is born. Some parents follow the circumcision procedure due to some social beliefs and some follow the same to offer right treatment, although these rituals are ended up now. Adults are going through this operation to remove the foreskin. The foreskin is a sleeve of loose skin which covers the end of the penis. Sometimes, the foreskin is too tight that will not pull back from the glans. It may create discomfort and infection under the foreskin. And sometimes the skin gets stuck causing pain and swelling so its needs to be removed to have a healthy glans and to have a level of comfort.
We at Gautam Clinic make the research and suggest the people undergo the operation. This operation may take less than 1 hour but it may involve some amount of risk. In this surgery, most of the foreskin is removed and the remaining skin is stitch with the glans so as to remove bulgy extra skin. People undergoing the surgery may admit in the hospital in the day or may leave in the same day. In the case of serious problems, people may have to spend extra nights or day just to have better rests which are not possible at home under the guidance of expert doctors. People may also go through the injection therapy but it may leave the skin untidy or it is not a permanent solution.
We recommend the patients not to smoke or drink before undergoing the operation so as to avoid the side-effects. We ate Gautam Clinic, perform some of the diagnosis related to weight, blood pressure, heart, lungs etc so that problems can be fetched under control. Once the surgery is done, one can go home with the prescribed medicine and diets. We have reputed sexologist in Delhi offering circumcision treatment with less risk and great success at nominal pricings. Contact us or visit us for the effective consultation and treatments in Delhi.